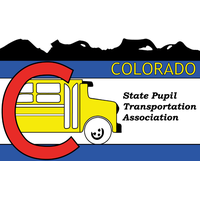 Hello CSPTA members and transportation professionals,
We hope the new school year for 2018-19 has been an amazing start to yet another successful year. We would like to inform all CSPTA members of the 2019 CSPTA Transportation Summit dates. Please "Save the Dates" for the week of June 10 - 14, 2019, for the annual summit to be held at Cherry Creek Schools and Arapahoe Fairgrounds.
For questions, please email cspta@msn.com.
Hope to see you all there!
CSPTA Executive Board
---