Event Details
The Colorado State Pupil Transportation Association (CSPTA) is excited to announce the annual summer workshop being held this year at Colorado State University-Pueblo. It will be another jam-packed week of learning and networking.
Message from the Board
I want to welcome you to our 2023 CSPTA Transportation Summit. We are excited to be back in Pueblo. The new look and feel of CSU Pueblo is amazing. CSPTA has always existed to provide support for all school districts, and moving back to Pueblo will be an opportunity to see new faces and provide access to other districts. Our organization has worked hard this year to put classes and events together for you. We will have a keynote speaker and in honor of our theme "One Team One Goal", and this year we will be providing more leadership classes. On behalf of the CSPTA board and Committees, we look forward to seeing you all there.

David Hartzell
CSPTA President
NEW: REGISTER FOR COURSES.
If you register for an All-Day Session, please don't register for an individual AM/PM course on those days.
Pick your classes or your employee classes carefully as we are NOT making any class changes, we need exact and accurate class sizes
DEADLINES:
NOTE: As of June 1, we will not be able to refund any fees, and they will not be transferred to another individual. All refunds will have a $25 Processing fee deducted.
Please send payments to:
Douglas County School District
Attn: CSPTA
17801 Plaza Dr.,
Parker, CO 80134
June 21, 2023
Guest Speaker 8-10
Breakout Sessions: 10-noon
Q Straint- wheelchair Securements

Small District Round Table

Large District Round Table

Tech Round Table

What's your brand?

Student Management

Field Trips
Breakout Sessions: 1-3
Claire Davis Act

Wheelchair Securement

Student Stops
Breakout Sessions: 3-5
Q Straint- Wheelchair Securement

Student Stops

Claire Davis Act
6-Hour Sessions:
TD-1

TD-2 Part 1 of 2

TD-4 Part 1 of 2
4 Hour PM Sessions:
Electrical Troubleshooting

Fleet Management Fundamentals

Sensitivity Training

BG Chemical

Seat Repair Trim-Flex
Evening Event
June 22, 2023
Breakout Sessions: 8-10
Bussing on the lookout

Routing 101

Google 101
Breakout Sessions: 10-noon
Routing 101

Wheelchair Securements

EPA Clean School Bus Program
Breakout Sessions: 1-3
Accident Procedures

Emergency Preparedness

IEP 123
Breakout Sessions: 3-5
Seatbelts- Journey to lap/shoulder belts

Emergency Preparedness

IEP 123
4-Hour AM Sessions:
TD-2 Part 2 of 2

DOT Brake Class

Cummins Aftertreatment

High Voltage Technology

Annual Inspector

IC Bus Service
4-Hour PM Sessions:
Cummins Aftertreatment

High Voltage Technology

Hands On Inspector

IC Bus Service

DOT Brake Class

Dispatching 101
ALL DAY Sessions:
Allison

New Supervisor Training

TD-4 Part 2 of 2

TD-3
June 23, 2023
Breakout Sessions: 8-10
CDE TAC Meeting

You're a Director now what

ASE Bus Certification Workshop

Wabasto Heater

AC Delco
Breakout Sessions: 10-noon
CDE Roundtable

ASE Bus Certification Workshop

You're a Director now what

Webasto Heater

Student Management

AC Delco
Breakout Sessions: 1-3
Drug and Alcohol Clearinghouse

How to set up a Skills Course

EPA Clean School Bus Program

Defective Vehicles
Breakout Sessions: 3-5
Drug and Alcohol Clearinghouse

How to set up a Skills Course

Defective Vehicles
4-Hour AM Sessions:
Blue Bird Bus Service

Thomas Bus Service

School Bus A/C Service
4-Hour PM Sessions:
Blue Bird Bus Service

Thomas Bus Service

School Bus A/C Service

Electrical Troubleshooting
ALL DAY Sessions:
Allison Transmission

ELDT
IEP 123
Luis Melgoza and Tyson Roemmich will show you the IEP flow of a student with Seizures and how their determination goes from IEP to implementation. If you provide your email when you sign up, we can send you a fun questionnaire before classes begin and see how you knowledge compares to your counterparts in Colorado.
Dispatching 101
In this course we will explore some of the basics of dispatching. We will discuss and refine skills, considering who we interact with and by what medium (radio, telephone, email, etc). We will look at the detailed nature of the logistics of daily route coverage and identify knowledge and tools we can cultivate that will help transportation run smoothly. The course will be a mixture of presentation, discussion, and hands on activities. Participants should come prepared to interact in small groups or partnerships as we consider best approaches for some common dispatch scenarios.
Supplies:
please bring pen and paper.
Wheelchair Securements :
Best practices, Do's and Don'ts
Student Management tips and tricks :
Managing student behavior, discipline, positive reinforcement, and prevention strategies
Routing 101 Description:
In this session, Tyson Roemmich and Sonia Freeman of Cherry Creek school district will give the basics of
routing, discuss basic routing theory and present interesting routing scenarios. They will also discuss
being new to routing and how it was to adjust after being in other positions within transportation.
What's your brand?
Do you have a brand? How do you define personal branding? We will explore how personal branding is the process of creating an identity for yourself personally and professionally. This involves developing a well-defined and consistent look, message, and presence online and offline.
"You're a new director, now what" :
A class that helps directors with paperwork, regulations, vehicles, etc.
New Supervisor Training
This class will review all federal and state regulations applicable to school transportation in the State of Colorado. Including – driver requirements for CDL and non-CDL operators, documentation requirements, STAR reviews, where to find helpful resources, and more.
Student Stops
It's a well known fact that loading and unloading students is the most anxiety-filled part of transporting students. Are your Managers, Supervisors, Schedulers, Dispatchers and Drivers identifying bus stops that mitigate the probability of injuries to students? This training will cover the December 15, 2021 updates to 1 CCR 301-26 and guidance from 4204-R-18.00 regarding student stops. This training will provide your staff with important information necessary to plan, establish and adjust bus stops that provide the best protection for student loading and unloading.
Sensitivity Training
The past few years have desensitized the world. This session is built so attendees become aware of their own goals as well as any blind-spots to others through interaction and hands-on activities. We will focus on making each of us being aware of ourselves and recognize how members of our team may differ in their attitudes and behavior toward others. This includes people who are different in race, color, gender, religion, age, ability, sexual orientation, ethnicity. Your takeaway will be a renewed awareness, attitude, and behaviors towards others. While sensitivity training is a form of training with the goal of making people more aware of their own goals as well as their prejudices, and more sensitive to others and to the dynamics of group interaction. Intensive group discussion and multiple hands-on interactions are used to increase individual awareness of self and others.
Accident Procedures: When Tragedy Strikes, What Then?
School transportation is a serious business, requiring dedication, preparation and training. One thing you can count on is accidents happening - it's not a question of "if", but "when". Accidents will run the gamut from minor to major. While overall accident procedures will be discussed, we'll focus on a December 2017 school bus fire in Iowa that resulted in the deaths of one student and the school bus driver. Prepare to be shocked, angered, and sad as this presentation follows the events of that day into the weeks and months that followed as a national investigation took place. Find out how this tragic accident happened, how it could have easily been avoided, and what you can do to prevent something like this from happening at your school.
The Journey to Lap/Shoulder Belts: The Story from One State
School buses are the safest vehicle in the world. But can they be made even safer? Several states think so, and it's about believing that safety can always be improved and then leading that charge with the facts. But how do you dispel myths, change minds, and get it done? Especially with a topic so controversial as adding lap/shoulder belts to every new school bus, it takes a lot of effort, cooperation, and will power! In a years-long real world case study, we'll look at the myths, the facts, and the politics of trying to change minds and bring about a real change in how buses are looked at and how one state blazed a path to make the idea of adding lap/shoulder belts to new buses into a reality.
Claire Davis Act
Colorado adopted The Claire Davis School Safety Act (SB-213) in response to the 2013 Arapahoe High School shooting that killed student Claire Davis. The Claire Davis Act changes both the common law and the Colorado Governmental Immunity Act (CGIA) and its impact on school districts and employees, by adding a ninth waiver of immunity for "Incidents of School Violence." which requires schools exercise "reasonable care" to protect students and staff from incidents of school violence which are "reasonably foreseeable". The purpose of this training is to explain the language of the Act and what this law means to transportation staff.
Bussing on the lookout
Busing on the Lookout (BOTL) is on a mission to train every member of the school transportation industry to combat human trafficking in their everyday job. Learn more about the issue of child sex trafficking and why schools and school transportation can be important partners in preventing and interrupting this crime. Explore the free, industry-specific training materials available through BOTL and understand BOTL's recommendations for how to best empower yourself and your school transportation staff on this issue.
Defective Vehicles:
Set up defected vehicles and how to properly pre-trip for defects and report them effectively.
TD 1 Class Description
This session begins your knowledge base of Federal and State rules and regulations for a successful entrance into the world of School Transportation. Training topics include Federal Regulations, State Rules and Requirements, and an introduction to Special Needs including Disabling Conditions, Restraining Techniques and Laws, Required Reporting, Medical Needs and Considerations.
TD2 Synopsis Day One (8-hour class)
Debbie Thomas and co-presenter
This class shall address CDL Vehicle Inspection criteria, instructing post-trip and Enroute inspections.
Basic Skills Course instruction to include measurements, practical application of instructing G.O.A.L.,
safety techniques, and how to instruct skills successfully to trainees
How to set up mirror grids for proper mirror adjustments.
This class is a mix of classroom and hands-on application for those interested in advancing their
knowledge base on training requirements for new employees.
Requirements for this class are:
1. NO open toed shoes allowed
2. Bring gloves
3. Bring hat or head covering
4. Bring a covering for clothes (if possible)
5. Bring lots of water
6. Flash drive (if you would like a copy of the presentation)
TD2 Synopsis Day Two (4-hour class) (Basic Control Skills)
Debbie Thomas and co-presenter
This class is the culmination of Basic Control Skills. Class shall start with a brief overview of skills course
basics, then we move out to the parking lot where participants shall set up and instruct at least one of
the skills events listed.
1. Straight Line Backing
2. Off-set Backing Left/Right
3. Parallel Parking Conventional/Sight Side
4. Alley Dock
Expectations of this class include:
1. Successfully instructing one skill
2. Instructing G.O.A.L.
3. Instructing 3-points of contact while exiting vehicle
Requirements for this class are:
1. NO open toed shoes while driving and instructing
2. Bring hat or head covering
3. Appropriate clothing
4. Bring lots of water
TD 3 Class Description:
Presentation Skills
This course is highly recommended for all transportation personnel who present safety lessons or do training. Are you prepared to plan a presentation or training? Including how to reduce anxiety, create openers and maintain interest, use visual aids, handle questions, project a polished appearance, and present material in a professional manner.
Teaching the Adult Learner
Always a crowd favorite, the adult learner learns and retains differently. Considerations on the environment, how to keep it interactive, subject content, diversity of learning styles, the interjection of humor and characteristics, acronyms, curriculum writing (write, delivery, lesson plans) and think tank.
Curriculum writing
Can you put your words into a document aka curriculum? The curriculum is the basis for your training programs to outline and plan the lessons and academic content taught. Such curriculum refers to the knowledge and skills trainees are expected to learn. To include learning standards and objectives, materials needed to organize and instruct.
TD 4 Class Description:
Driving in the mountains and under adverse weather conditions can be tricky business. Learn what you
will need to know to train others in the skills needed to drive on mountain roads including use and
application of chains, retarder use and secondary braking. Gain an understanding of the requirements,
rules and regulations associated with driving in adverse weather and on mountain roadways. Bring your
commercial driver's license, comfortable driving shoes, clothing appropriate for hotter conditions, and
sunblock. You will be outdoors, so please be ready to drive.
ALLISON TRANSMISSION CLASS
Transmissions – Allison - This course on Allison Transmissions will include strategies to diagnose and troubleshoot Allison 1000, 2000, and 3000 series transmissions; use and implementation of prognostics; and how to navigate Allison Doc. This class will get into common problems with school bus transmissions.
ASE School Bus Certification Work Shop
This workshop will be a step-by-step guide for taking and passing the ASE School Bus Certifications. Selecting a School Bus test, Number of questions, Test timed, In Depth look at the 4 different question styles. Sample questions, Taking the test on a computer. Closing with general test taking tips.
The CDE Annual Inspector class
The CDE Annual Inspector class is geared toward current Techs that are looking to become a CDE Certified Annual Inspector, this is not a certification class. The class will cover the basic process of becoming an Annual Inspector as well as the expectations of a CDE Certified Annual Inspector. We will review the materials and resources perspective Inspectors can and will use to prepare for the written test as well as the Hands-on portion of the test. We will also cover the requirements of Annual Inspectors as written in Rule, and the expectations of Inspectors files during STAR reviews. There will be no Certificates issued at this class as participants will still be required to complete the 100 question Annual Inspector Qualification test as well as completing the Hands-On portion of their testing before completing the STU-20 CDE Application for Annual Inspector Qualification or Re-Certification (PDF) and submitting it to CDE. No testing will be performed at this class, it is informational only.
The CDE Hands-On Tester class
The CDE Hands-On Tester class is a recertification class, it is geared toward current CDE Certified Annual Inspectors that have held the position of Annual Inspector for a minimum of two years in good standing and are taking the step of becoming a CDE Certified Hands-On Tester. It is also setup for current Hands-On Testers who have been unable to complete Two Hands-On Tests in the past Three years to fulfill their requirements for recertification. In this class we will review the requirements and the expectations of becoming a CDE Certified Hands-On Tester, we will introduce materials and practices used by current Hands-On Testers to perform the testing process. There will be no Certificates issued at this class as participants will still be required to fill out the STU-30 CDE Application for Qualification or Re-Certification of Annual Inspector Hands-On Tester (PDF) and submit it to CDE after completion of the class.
Electrical Troubleshooting Strategies
In this class we will cover making and executing a plan for troubleshooting electrical circuits.
What we need to think about

Information we need to gather

Tools we may need

Wiring schematics, how to read, what to look for

Circuit mapping

Testing points

How to test, what to look for and why
Fleet Manager Fundamentals
School bus transportation continues to evolve and a Fleet Manager needs to be equipped with resources to react. We will explore the fundamentals of Fleet management by taking a comprehensive look at asset management, personnel strategies, and active bidding. We intend on identifying the most helpful key performance indicators when it comes to making comprehensive decisions on your fleet/personnel. We also look forward to a round table type session to discuss local challenges.
High Voltage Technology "What a technician has to know"
Instructor: Dirk Fuchs
In this class the participants will get a High Voltage System overview and will learn about the function of each HV component for different HV Vehicles. The attendees will learn how to safely disconnect the High Voltage system and participants have the chance to perform this task on an HV Training model. New measurement tools to measure Isolation and the component equalization will be introduced and this equipment will be used in a practical demonstration in the class. The attendee will learn of expected measurement results which helps to determine a diagnostic strategy. For example, Insulation faults will be introduced and common failures will be discussed.
After completing this training, the participant will be able to:
List all HV components

Describe how to safely disconnect the High Voltage system

Explain the function of the 4-wire measurement method

Explain how to measure component equalization

Identify all new measurement method to diagnose high Voltage Systems

Describe common failure possibilities
Trim-Flex Vinyl Supply (Seat Repair)
Methods of Bus Seat Repair without Removing Cover
Class demonstrates how to effectively use 3 different methods of bus seat and seam repair. Learn how to do permanent repairs with and without heat. This class gives hands-on tips on how to best use supplies you may already have in your shop. Bring your questions or even a torn seat to this class.
AC Delco Charging System Fundamentals
Understanding the Charging System.

System Testing & Tools Overview,

Battery Overview. Alternator,

Application & System Overview,

Cabling Overview, Testing & Replacements,

System Interactions.

Increasing Industry Electrical Loads,

Under Hood Temps, Support.
BG Chemical Class
Overview of new Products

Issues and concerns with other fleets

BG product Demonstration

EGR Service and cleaning
Blue Bird Service
BB Electric bus info

New Electrical Architecture

7.3 Gas Engine.
IC Bus Service
Navistar technologies how to navigate and use them.

NED DLB NavKal Oncommand Service Information

Aftertreatment DOs and DON'Ts and overview

New EV Information
DOT Brake Class Bendix
Air valves in the brake system

Balance & Threshold testing (testing the brake system valves)

Disk and Drum brake maintenance and operation
School Bus AC Service and Repair
The course will cover Installation and component locations, line and hose routing, wiring and electrical diagnosis.
Thomas Bus Service :
Multiplex and Electrical Systems:
C2 multiplex function and operation
Multiplex diagnostics
Analog Electrical Systems
Thomas Electrical Systems overview
Customer Web Resources and Training.
EV Bus Updates
WEBASTO HEATER TRAINING
Overview of the functionality, maintenance and troubleshooting of both the Scholastic Series and TSL17 heating products
We have the option to stay on site at the CSU Pueblo Campus in their newly renovated dorms:
Room Style

Pricing
Per Person/Per Night
Double Occupancy/shared bath
$33
Single Occupancy/shared bath
$45
Private Occupancy/private bath (limited basis)
$52
Triple Occupancy (limited basis)
$30
Four bedroom/2 Bath Apartment (limited basis)
$50
Linens (bedding, pillow, towels (2), hand towel (2), washcloths (4), light blanket)
$3
Reservations: https://culebrahall.wufoo.com/forms/m15h3i5a0ydy4ze/
There are also a few hotels that are in close proximity:
Holiday Inn Express & Suites Pueblo North (3-star hotel)
4530 Dillon Dr, Pueblo, CO 81008
(719) 542-8888
Wingate by Wyndham Pueblo (3-star hotel)
4711 N Elizabeth St, Pueblo, CO 81008
(719) 586-9000
MARK NOON, USAF (RET.)
EXECUTIVE LEADERSHIP COACH AND AUTHOR ON
CHANGE MANAGEMENT
Mark Noon excelled in military and civilian healthcare leadership for more than 25 years. He is an Author, Actor, Speaker, Executive Coach, Husband & Father. Spending his early military days as a lab technician, Mark received a commission as an officer and an immediate promotion to a lab management role. As is true with many promotions, he entered this new role lacking the skills and
training needed to lead others and his department. That experience shaped Mark's career-long commitment to developing skilled leaders. Mark's expertise includes employee engagement, leadership development, inspirational and motivational speaking, collaboration & teamwork, change leadership, creating value and bridging generational gaps in all organizations, and at all levels. Mark served 20 ½ years in the U. S. Air Force, 12 ½ years as clinical lab director before retiring as a Major. Nine different assignments, seven states and a tour of duty in the Middle East created experiences few in healthcare or leadership ever acquire. During that time, Mark was a key leader in a cultural and leadership transformation within the AF medical community. Following his military retirement, Mark brought his operational and service excellence expertise to Studer Group, and now to Leadership10. He is an expert at conveying the value connection— driving results by teaching leaders to cultivate value in the people they manage. He has taught the highest level of both civilian and military medical leaders about improving Employee Engagement and, Patient and Customer Experience, Self-leadership, Values, and Culture.
Mark Noon specializes in Leadership Development, providing an exceptional foundational understanding of the Leadership Framework. He has coached and spoken in more than 265 organizations in 43 states and 1 province. Known for his energetic, affable presentation style, Mark easily connects with diverse audiences by creating a positive environment where people are ready to learn. When he's not traveling the country speaking to organizations and leaders, Mark
lives in a small beach community near Destin, Florida, with his wife. He has 4 grown children, 1 daughter-in-law, and two dogs.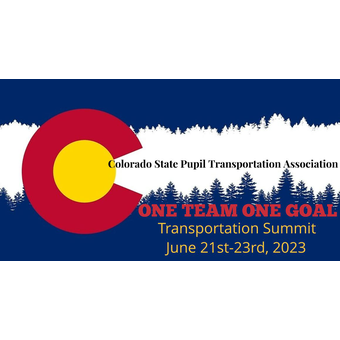 Colorado State University-Pueblo, 2200 Bonforte Blvd, Pueblo, CO 81001, USA