Event Details
The Colorado State Pupil Transportation Association (CSPTA) is excited to announce the annual summer workshop being held this year at Colorado State University Pueblo. It will be another jam-packed week of learning and networking.
Message from the Board
I want to welcome you to our 2022 CSPTA Transportation Summit. We are excited to be back in Pueblo. The new look and feel of CSU Pueblo is amazing. CSPTA has always existed to provide support for all school districts, and moving back to Pueblo will be an opportunity to see new faces and provide access to other districts. Our organization has worked hard this year to put classes and events together for you. We will have a keynote speaker and in honor of our theme "Student Focused Every Day", and this year we will be providing more leadership classes. On behalf of the CSPTA board and Committees, we look forward to seeing you all there.

David Hartzell
CSPTA President
NEW: REGISTER FOR COURSES.
If you register for an All-Day Session, please don't register for an individual AM/PM course on those days.
Pick your classes or your employee classes carefully as we are NOT making any class changes, we need exact and accurate class sizes
DEADLINES:
NOTE: As of June 1, we will not be able to refund any fees, and they will not be transferred to another individual. All refunds will have a $15 Processing fee deducted.
Please send payments to:
Douglas County School District
Attn: CSPTA
17801 Plaza Dr.,
Parker, CO 80134
June 14, 2022
Breakout Sessions: 10-noon
Sensitivity Training

Tech Roundtable

Website Training

Edge Training

Team Building

Snow Chains

Service Animals and ADA

Adverse Weather

Hiring and Recruiting
Breakout Sessions: 1-3
Diesel Emissions

TBB Hybrid

Bird Hybrid

IC Hybrid

Seat Repair

ASE Test Prep

Student Management

Webasto

Coolant Class

Wheelchair Inspections (non Tech)

Hiring and Recruiting
Breakout Sessions: 3-5
Diesel Emissions

TBB Hybrid

Bird Hybrid

IC Hybrid

Seat Repair

ASE Test Prep

Student Management

Webasto

Coolant Class

Edge training

Team Building

Snow Chains

CDE Roundtable

Wheelchair Inspections (non tech)
6 Hour Sessions:
7 Hour Sessions:
Trainer Development 4 Part 1 of 2
June 15, 2022
Breakout Sessions: 8-10
Large District Round Table

Service Animals and ADA

Seizures: From IEP to Implementation
Breakout Sessions: 10-noon
Transportation Involvement in Preventing School Violence

Sensitivity Training

Seizures: From IEP to Implementation
Breakout Sessions: 1-3
Lean Practices

Change Management

TAC Meeting

Busing on the Lookout
Breakout Sessions: 3-5
Lean Practices

Change Management

Small District Roundtable

Busing on the Lookout
4 Hour AM Sessions:
Wheelchair Securements

Annual Inspector CDE

Thomas Bus

Blue Bird Service

IC Service

Electrical Fundamentals
4 Hour PM Sessions:
TSA First Observer

Thomas Bus

Blue Bird Service

IC Service

Electrical Fundamentals

Drug-Free Work Place-Supervisors
ALL DAY Sessions:
Trainer Development 2

Trainer Development 4 Part 2 of 2

Allison
June 16, 2022
Breakout Sessions: 8-10
Peer to Supervisor

Safe Stop

Sign Language

Seizure First Aid Certification
Breakout Sessions: 10-noon
Transportation Involvement in Preventing School Violence

Staff Recognition

CDOT

Seizure First Aid Certification
Breakout Sessions: 1-3
Sign Language

Safe Stop

Website Training

Adverse Weather
4 Hour AM Sessions:
Wheelchair Securements

Wheelchair Lifts ( Tech)

HVAC

Bendix

Aftertreatment

Hands-on CDE Inspector
4 Hour PM Sessions:
Wheelchair Lifts ( Tech)

HVAC

Bendix

Aftertreatment

Small Vehicle Training
ALL DAY Sessions:
Trainer Development 3

New Supervisor Training

Allison
Student Management
Managing student behavior on our school buses is often challenging for school bus drivers and school administrators. Since the school bus is an extension of the school or classroom, disciplining students or providing positive reinforcement should coincide with school rules. Acceptable school bus behavior must be reinforced with a full understanding of consequences and rewards. In this class we will discuss student management techniques, positive behavior reinforcement, and prevention strategies to help set the tone on the school bus. Be prepared to discuss and contribute to an open discussion on how your school district manages student behavior on your school buses.
Staff Recognition: Why Is It Important & Why We Should Bother?
Business success depends on many things, but perhaps most importantly it depends on its employees. After all many, many studies have shown that, the most valuable asset a district has is its employees. If you are looking to build a culture and working environment based on employee appreciation, then implementing a staff recognition program is an extremely effective strategy. There are many different techniques to do it, and some fantastic benefits for departments that put in the effort.
Peer to Supervisor
It is not uncommon to start in a non-leadership position, then work your way up to management within your district. Leadership is often the next level that employees pursue, and since these individuals are already employed with the district, their experience makes it that much easier for them to reach the top.
However, while advancing to a management role is not always difficult, it is certainly a challenge when tasked with supervising those who were your former lunch buddies and happy hour, partners. The truth is, once the dynamics of the working relationship change, the individual in the management role has a higher level of responsibility and accountability that should not be compromised. You will learn 5 simple key tips to help you make a smooth transition from co-worker to supervisor.
Wheelchair Securement with Craig Walker and Jo Ann Sanchez from Harrison School District:
This course will provide an in-depth introduction into wheelchair securement, and best practices on securing the chair. The dos and don'ts of when securing a wheelchair. We will have a hands-on portion too. This course will also include how to properly secure a difficult chair, especially one without D rings.
Lean Practices:
Using "Lean" processes to create efficiencies in your school district processes, while reducing expenses. We will walk through the basics of "Lean" by discussing the different lean tools and how they would benefit everything from the maintenance shop to the bus. You will be introduced to Value Stream Mapping, The Five Whys?, and other process improvement tools. Even if you have been introduced to "Lean" methods before, this class will be a great refresher and will touch on areas you may not have thought of before. Join us for a fun interactive class.
Wheelchair Inspection
The primary function of a wheelchair is to assist in the mobility of the student allowing him or her access to various activities throughout the day, including being transported in a school bus.
Prior to using transportation services, wheelchairs should (must) be inspected for crashworthiness and ability to be properly secured.
This class will address why you want to inspect a wheelchair prior to the first day of service for the student, what to inspect, what is the difference between WC-19, WC-18, is there adaptive equipment needed and what to look for during transportation.
Change Management
What does change management mean to you? Are you experiencing a people or process change in your organization? Learn how to prepare for change by assessing your organization's vision, building a plan, and implementing any changes. We will discuss organizational culture, practices, and methods for analyzing the data. Be prepared for lots of interaction, open discussions and a practical exercise.
Sensitivity Training
We will discuss awareness and sensitivity towards people who use aids to move, hearing impaired, cognitive disability, vision impaired, speech impaired and learning disabilities. Do exercise demonstrating how to be more sensitive.
First Observer TSA
First Observer Plus™ is a security awareness training program managed by the Transportation Security Administration (TSA) to promote surface transportation security within the United States. Its mission is to increase security awareness of frontline transportation professionals by providing training to recognize suspicious activity that may be related to terrorism, to assess what they see, and methods for reporting their observations. Its message is simple: "Observe, Assess, and Report suspicious activities." Just by being aware of their surroundings within the work environment, transportation professionals can be the eyes and ears to observe activities that "don't look right."
Service Animals and Transportation
In this course, participants will learn the prevalence of disability and why access matters. This course defines service animals and the rights and responsibilities of service animal handlers under the ADA, as well as the differences between service animals, emotional support animals, and therapy animals. We will also discuss service animal topics as they relate to transportation environments. There will be time for question and answer at the end of each session.
Bussing on the lookout
Busing on the Lookout (BOTL) is on a mission to train every member of the school transportation industry to combat human trafficking in their everyday job. Learn more about the issue of child sex trafficking and why schools and school transportation can be important partners in preventing and interrupting this crime. Explore the free, industry-specific training materials available through BOTL and understand BOTL's recommendations for how to best empower yourself and your school transportation staff on this issue.
CDE Annual Inspector class
Geared toward current Techs that are looking to become a CDE Certified Annual Inspector, this is not a certification class. The class will cover the basic process of becoming an Annual Inspector as well as the expectations of a CDE Certified Annual Inspector. We will review the materials and resources perspective Inspectors can and will use to
prepare for the written test as well as the Hands on portion of the test. We will also cover the requirements of Annual Inspectors as written in Rule, and the expectations of Inspectors files during STAR reviews. There will be no Certificates issued at this class as participants will still be required to complete the 100 question Annual Inspector Qualification test as well as completing the Hands-On portion of their testing before completing the STU-20 CDE Application for Annual Inspector Qualification or Re-Certification (PDF) and submitting it to CDE. No testing will be performed at this class, it is informational only.
The CDE Hands-On Tester
class is a recertification class, it is geared toward current CDE Certified Annual Inspectors that have held the position of Annual Inspector for a minimum of
two years in good standing, and are taking the step of becoming a CDE Certified Hands-On Tester. It is also set up for current Hands-On Testers who have been unable to complete Two Hands-On Tests in the past three years to fulfill their requirements for recertification. In this
class we will review the requirements and the expectations of becoming a CDE Certified Hands-On Tester, we will introduce materials and practices used by current Hands-On Testers to perform the testing process. There will be no Certificates issued at this class as participants will still be required to fill out the STU-30 CDE Application for Qualification or Re-Certification of Annual Inspector Hands-On Tester (PDF) and submit it to CDE after completion of the class.
Transportation Involvement in Preventing School Violence
The strategy developed from the Safe2Tell Colorado model prevents tragedy and saves lives. Safe2Tell Colorado works to change attitudes by providing resources around the state to educate, equip, empathize with, empower, and engage youth. Safe2Tell Colorado works to break the code of silence through awareness, education, and outreach activities. Data shows that more Safe2Tell Colorado tip reports come from schools that incorporate the Safe2Tell solution in all practices.
Service Animals and Transportation
In this course, participants will learn the prevalence of disability and why access matters. This course defines service animals and the rights and responsibilities of service animal handlers under the ADA, as well as the differences between service animals, emotional support animals, and therapy animals. We will also discuss service animal topics as they relate to transportation environments. There will be time for questions and answer at the end of each session.
Thomas bus class
Multiplex and Electrical Systems:
C2 multiplex function and operation
Multiplex diagnostics
Analog Electrical Systems
Thomas Electrical Systems overview
Customer Web Resources and Training.
International
- Navistar technologies how to navigate and use them. NED DLB NavKal Oncommand Service Information
- Aftertreatment DOs and DON'Ts and overview
-PSI Propane Overview
Electrical Fundamentals
• Fundamentals of 2 wire and 3 wire sensors, differences, T/Sing techniques for each respective sensor type, how respective sensors read and operate.
• Fundamentals of 12 volt electrical systems, back to the basics, switches, relays, lighting, how do they all come together to make an electrical system work.
Website Training
This class will cover the CSPTA and CDE Websites. We will take a few minutes to show you how to navigate the sites, as well as showing you where the important information that you may need can be found.
Blue Bird
Blue Bird Vantage Presentation-
How to-
Lookup warranty information!

Navigate and look up wiring diagrams!

Lookup Service Manual!
DEF system related faults and Abnormal Update Rate issues on Blue Bird Cummins buses
Provide an overview because Blue Bird did participate with TSB to reprogram ECM!

Present overview of preventative maintenance items to aid with repeat failures!

Provide hand-out of recommended inspection and repair steps!
Break 10 min
Basic Introduction for new NEA multiplex wiring on Blue Bird buses.
Overview of new System and module locations!

How to look up information for switches and switch covers!

Open discussion Q&A related to NEA system!
New Products and updates-
Electric bus Q&A!

Propane/Gasoline- New Godzilla Ford 7.3L V-8 engine!

Blue Bird Academy- Vantage Training Overview!
Allison Transmission
Transmissions – Allison - This course on Allison Transmissions will include strategies to diagnose and troubleshoot Allison 1000, 2000, and 3000 series transmissions; use and implementation of prognostics; and how to navigate Allison Doc. This class will get into common problems with school bus transmissions.
Wheelchair Lift Training (tech side)
These classes will be classroom and hands-on including theory and operation, lift maintenance and lift lubrication. Hands-on demonstration will include inspection, operational checks, and lift adjustments covering both Braun and Ricon.
Cummins Aftertreatment:
AfterTreatment 101

QuickServe Overview – Online Service Literature

INSITE Overview – Service Tool
Trim-Flex Vinyl Supply
Methods of Bus Seat Repair without Removing Cover
The class demonstrates how to effectively use 3 different methods of bus seat and seam repair. Learn how to do permanent repairs with and without heat. This class gives hands-on tips on how to best use supplies you may already have in your shop. Bring your questions or even a torn seat to this class.
ASE Test Prep
Walt Commans ASE Western States Consultant will give an overview and details on how to prepare and take one or more of the ASE School Bus Certification tests. Walt has over 40 years experience in the automotive aftermarket. He holds ASE School Bus Certification workshops in the 9 Western States. He will offer an in-depth look at the question styles with an eye towards helping School Bus technicians better understand how to approach and analyze each type of ASE test question for better test results.
Webasto:
Overview of the functionality, maintenance and
troubleshooting of both the Scholastic Series and TSL17 heating products
Bendix
Air valves in the brake system

Balance & Threshold testing (testing the brake system valves)

Disk and Drum brake maintenance and operation
Diesel Emissions
Our mission is to discuss and indicate why diesel emissions occur. We will then propose BG solutions that are designed to reduce downtime, improve fuel economy, and reduce labor hours while extending valuable component life. We will provide classroom demos to keep folks engaged.
There will be ample time to get the group involved and for all to share their own challenges and to also share best practices.
COOLANT TRAINING
This presentation will provide the audience with a complete understanding of current OEM Coolant recommendations and specifications. Learn why "GREEN" coolant has been irrelevant since 2007 and not recommended by any OEM's. Today's Extended Life Coolants (ELC) provide protection for up to 1,000,000 miles. You will gain a clear understanding of "Carboxylate" technology in current coolants vs traditional green coolants and how to properly convert a "Green" system to a much more efficient extended life coolant (ELC). Attendees will walk away with a complete understanding of Nitrite and Nitrite free coolants and what OEM's require and the importance of using the right version of ELC to protect the engine and to stay in warranty. Using the wrong coolant can cause cylinder liner damage due to cavitation. As more and more aluminum radiators are being used it is important to understand how to passivate a radiator so that damage to the radiator does not occur resulting in a depletion of the Nitrites in the coolant. Remember some OEM's engines require Nitrites in their Coolants such as Caterpillar while other OEM's don't! After participating in the presentation you will be armed with the latest coolant specs and technologies that ultimately will result in better engine longevity and more uptime and cost-saving on the equipment you are maintaining. And last but not least you will understand why 'green' coolant is absolutely the wrong coolant to be using 99.9% of the time!
Team Building
Building effective teams in your organization is often based on clear and
open communication between team members. Learn how to build effective
teams, how to energize a team with low morale, how to manage effective
teams, and what qualities make a person a great team player. This class will
spend time on the characteristics of effective teams and high performing
teams. We will discuss tips for building a strong and successful team and
tips to maximize a team's performance. Be prepared for lots of interaction,
team building exercises, and open discussions.
TD 1 Class Description
This session begins your knowledge base of Federal and State rules and regulations for a successful entrance into the world of School Transportation. Training topics include Federal Regulations, State Rules and Requirements, and an introduction to Special Needs including Disabling Conditions, Restraining Techniques and Laws, Required Reporting, Medical Needs and Considerations.
TD 2 Class Description:
This class is a combination of classroom instruction and hands-on practical application to help future ELDT Instructors comply with federal and state requirements for training new/upgrading CDL applicants.
This instruction shall include:
1. How to conduct a CDL Pretrip, and post-trip vehicle inspection
2. How to set up and instruct all basic control skills (straight line backing, off-set left/right, parallel/sight-side parallel parking, and alley dock).
3. Finally, how to design a working mirror grid.
Clothing requirements:
Dress comfortably for outdoor events. No flip-flops or open-toed shoes, please. Bring gloves, head covering, sunscreen, sunglasses, and lots of water. Recommended that you bring a covering for your clothes when doing vehicle inspections.
TD 3 Class Description:
Presentation Skills
This course is highly recommended for all transportation personnel who present safety lessons or do training. Are you prepared to plan a presentation or training? Including how to reduce anxiety, create openers and maintain interest, use visual aids, handle questions, project a polished appearance, and present material in a professional manner.
Teaching the Adult Learner
Always a crowd favorite, the adult learner learns and retains differently. Considerations on the environment, how to keep it interactive, subject content, diversity of learning styles, the interjection of humor and characteristics, acronyms, curriculum writing (write, delivery, lesson plans) and think tank.
Curriculum writing
Can you put your words into a document aka curriculum? The curriculum is the basis for your training programs to outline and plan the lessons and academic content taught. Such curriculum refers to the knowledge and skills trainees are expected to learn. To include learning standards and objectives, materials needed to organize and instruct.
TD 4 Class Description:
Driving in the mountains and under adverse weather conditions can be tricky business. Learn what you
will need to know to train others in the skills needed to drive on mountain roads including use and
application of chains, retarder use and secondary braking. Gain an understanding of the requirements,
rules and regulations associated with driving in adverse weather and on mountain roadways. Bring your
commercial driver's license, comfortable driving shoes, clothing appropriate for hotter conditions, and
sunblock. You will be outdoors, so please be ready to drive.
Drug Free Workplace
It is important for leaders to be able to recognize the signs, symptoms, and effects of substance use and how and when to take action when there is a reasonable suspicion of substance abuse. It is especially important in light of the recent legalization of marijuana to understand how these changes in the law and culture affect the workplace, and how to prioritize both employee and public safety. Henderson Consulting & EAP Services offers Drug Free Workplace Training that educates leaders and employees around substances, their use, short-term and long-term effects, signs of withdrawal and signs of overdose for the following:
Alcohol

Marijuana

Amphetamines

Cocaine and Crack

Opiates (Narcotics)

PCP

Prescription and Over-the-Counter Medications
Many of the goals in this training comprise of understanding the DOT regulations that apply to a reasonable suspicion testing, knowing how to approach employees, how to handle difficult situations, understanding the reasonable suspicion process, completing required documentation, and having a high level of confidence in relation to responsibilities. The Drug Free Workplace Training also educates leaders and employees around identifying signs and symptoms of substance abuse and what to do when a reasonable suspicion escalates. Some of the common signs and symptoms covered in this training include:
Declining job performance

Increased accidents and mistakes

Emotional instability

Mental disturbances

Physical problems

Erratic attendance

Frequent tardiness

Substance behaviors

Drug paraphernalia
E.D.G.E
This course is a mixture of Teaching the Adult Learner and Presentations. However, there are no PowerPoints no Flip Charts, and no Pictures. You may already use the E.D.G.E. method of training and not even know it. Ever build a paper airplane, not the way this class will teach you. Will it fly? Everyone in this class will be doing a short presentation using this skill however which letter will you teach. This will be fun and informative.
New Supervisor Training
This class will review all federal and state regulations applicable to school transportation in the State of Colorado. Including – driver requirements for CDL and non-CDL operators, documentation requirements, STAR reviews, where to find helpful resources, and more.
Sign Language
Learn the basics of sign language to be able to better communicate with your students. Words, simple phrases (good morning, are you ok?) and finger spelling will be covered. Taught by a licensed teacher who currently is teaching sign language in the Douglas County School District.
Seizure and First Aid Certification
A 90- minute seizure recognition and First Aid certification course that offers formal training offered by the Epilepsy Foundation of Colorado and Wyoming. Topics covered will be how to recognize signs of a seizure; how to respond with proper seizure first aid; and when to call for help.
Seizures from IEP to implementation
Luis Melgoza and Tyson Roemmich share the flow and processes of the IEP implementation. Find out what information is relevant to transportation. Learn how the IEP process can affect your team when assimilating information from the IEP and using it for development of routes. Please join us for this forum!
Safe Stop
It's a well known fact that loading and unloading students is the most anxiety-filled part of transporting students. Are your Managers, Supervisors, Schedulers, Dispatchers and Drivers identifying bus stops that mitigate the probability of injuries to students? This training will cover the December 15, 2021 updates to 1 CCR 301-26 and guidance from 4204-R-18.00 regarding student stops. This training will provide your staff with important information necessary to plan, establish and adjust bus stops that provide the best protection for student loading and unloading.
Adverse Weather
How do you know if you should call it a snow day or if you need a late start? How do these decisions get made and what factors go into making these decisions? Learn about the tools some districts use in making decisions on school closures for snow and adverse weather conditions. Participate in open discussions about how your district makes the decision, when the decision is made and how that impacts Transportation as a whole. What about tornadoes, floods, lightning or even fires? What protocol does your district have in place for these events? What are best practices and what can we do to ensure the safety of the students and staff?
Small Vehicle
This class will cover all small vehicle rules, regulations and training required to drive a small district vehicle. Upon completion you will receive your small vehicle certification and you will have a full understanding of what is required in order to complete the same type of training in your school district.
Hiring and Recruiting
Yes it is possible to be fully staffed. Districts do it consistently. Come learn, share and get rejuvenated to become a recruiting machine. We will discuss topics like "silver bullets", "the bleed out", "the stand out", and "walking on hot coals". We will discuss recruiting killers and how ELDT can be your best friend. Be prepared to take your recruiting to the next level.
CDOT
Join this session to get an overview from State of Colorado officials about zero-emission school buses and how the State can help school districts transform their fleets with clean vehicles. Colorado Department of Transportation representatives will also share updates about key upcoming projects and initiatives, and how we can better work together with school districts to work collaboratively on these projects.
We have the option to stay on site at the CSU Pueblo Campus in their newly renovated dorms:
Room Style

Pricing
Per Person/Per Night
Double Occupancy/shared bath
$33
Single Occupancy/shared bath
$45
Private Occupancy/private bath (limited basis)
$52
Triple Occupancy (limited basis)
$30
Four bedroom/2 Bath Apartment (limited basis)
$50
Linens (bedding, pillow, towels (2), hand towel (2), washcloths (4), light blanket)
$3
Reservations: https://culebrahall.wufoo.com/forms/m15h3i5a0ydy4ze/
There are also a few hotels that are in close proximity:
Holiday Inn Express & Suites Pueblo North (3-star hotel)
4530 Dillon Dr, Pueblo, CO 81008
(719) 542-8888
Wingate by Wyndham Pueblo (3-star hotel)
4711 N Elizabeth St, Pueblo, CO 81008
(719) 586-9000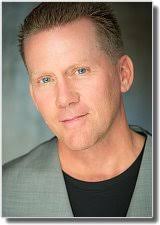 Dave Davlin
Success can be defined in its simplest form as making life better for someone else. Whether it comes in creating a better product, helping to relieve someone's stress or pain, bringing someone laughter or joy or helping someone get more out of their life, success is always about serving.
This being the case, the key to success in any business lies not only in the development of great products and services, but more importantly in the development of great people. In this insightful presentation, Dave Davlin shares three essential ingredients for developing a purpose-driven mentality to achieve a fulfilling career and balanced life.
This presentation is an hour of interaction, humor, audience participation mixed with a powerful message. It is a roller coaster ride of emotion that will find the audience engaged in hilarious laughter one moment and brought to tears the next.
The audience will be challenged to make the most of every moment in order to develop themselves personally and professionally while creating value and making a difference in the lives of others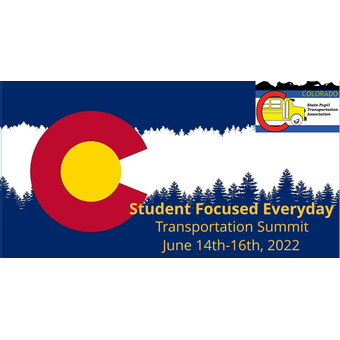 Colorado State University-Pueblo, 2200 Bonforte Blvd, Pueblo, CO 81001, USA