Event Details
The Colorado State Pupil Transportation Association (CSPTA) is excited to announce the annual summer workshop being held this year at Colorado State University Pueblo. It will be another jam-packed week of learning and networking.
Message from the Board
I want to welcome you to our 2021 CSPTA Transportation Summit. We are excited to be back in Pueblo. The new look and feel of CSU Pueblo is amazing. CSPTA has always existed to provide support for all school districts, and moving back to Pueblo will be an opportunity to see new faces and provide access to other districts. Our organization has worked hard this year to put classes and events together for you. We will have a keynote speaker and in honor of our theme "Transporting the Leaders of Tomorrow", and this year we will be providing more leadership classes. On behalf of the CSPTA board and Committees, we look forward to seeing you all there.

Albert Samora
CSPTA President
NEW: REGISTER FOR COURSES
Please register for the event below. Each participant is required to select the actual courses that they will attend on page 2 of the registration form.
If you register for an All-Day Session, please don't register for an individual AM/PM course on those days.
Changes to courses that you register for will not be made on site. For questions, email cspta@msn.com.
DEADLINES:
NOTE: As of June 1, we will not be able to refund any fees, but you can transfer them to another individual.
Monday, June 14
8 a.m-Noon - ELDT Behind the wheel
8 a.m- Noon - Thomas Bus Class
Noon-5p.m - ELDT Theory
Tuesday, June 15
6:30 a.m. - Conference Registration Check-In
7:30 a.m- Contests
3-5p.m- TAC Meeting
5-6p.m. Social Hour
6-8 p.m. - Awards Dinner
Wednesday, June 16
6:30 a.m. - Conference Registration Check-In
7-8 a.m - Recognition/Welcome Speaker
8 a.m.- Noon

TSD 1 (part 1)
Restorative Practices
International Bus Class
CDE Annual Inspector (part 1)

Breakouts 8-10a.m.

Children of the storm
Peer to supervisor

Breakouts 10 a.m-Noon

Large District Round Table
Safe to tell

Breakouts 1-3 p.m

Staff Recognition
Data-driven decision making
Verbal Judo
TSD 1 (part 2)

Breakouts 3-5 p.m

TSD 2 (part1)
Leadership styles
Lean Practices
Leadership traits and goals

1 to 5 p.m. - Conference Sessions

Blue Bird Bus Class
CDE Inspector (part2)
Thursday, June 17
6:30 a.m. -Conference Registration Check-In
7:30 a.m-5 p.m.

Allison Transmission
CDE New Supervisor Training

7:30 a.m -11:30 a.m

CDE Hands-on certification
TSD 2 (part 2)

Breakouts 7:30-9:30 a.m

Children of the storm
Staff recognition
Data-driven decision making

Breakouts 9:30-11:30 a.m

Verbal Judo
Leadership styles
Lean practices

12:30-4:30 p.m

CDE Hands-on certification
TSD 3
Small district Roundtable (wearing many hats)

Breakouts 12:30- 2:30p.m

Leadership traits and goals
Peer to Supervisor

Breakouts 2:30-4:30 p.m

Technician Roundtable
Safe to tell
For questions, please email cspta@msn.com.
We have the option to stay on site at the CSU Pueblo Campus in their newly renovated dorms:
Double Occupancy/shared bath
$33
Single Occupancy/shared bath
$45
Private Occupancy/private bath (limited basis)
$52
Triple Occupancy (limited basis)
$30
Four bedroom/2 Bath Apartment (limited basis)
$50
Linens (bedding, pillow, towels (2), hand towel (2), washcloths (4), light blanket)
$3
Reservations: https://culebrahall.wufoo.com/forms/m15h3i5a0ydy4ze/
There are also a few hotels that are in close proximity:
Holiday Inn Express & Suites Pueblo North (3-star hotel)
4530 Dillon Dr, Pueblo, CO 81008
(719) 542-8888
Wingate by Wyndham Pueblo (3-star hotel)
4711 N Elizabeth St, Pueblo, CO 81008
(719) 586-9000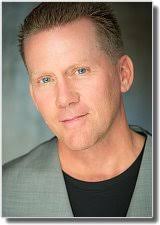 Dave Davlin
Success can be defined in its simplest form as making life better for someone else. Whether it comes in creating a better product, helping to relieve someone's stress or pain, bringing someone laughter or joy or helping someone get more out of their life, success is always about serving.
This being the case, the key to success in any business lies not only in the development of great products and services, but more importantly in the development of great people. In this insightful presentation, Dave Davlin shares three essential ingredients for developing a purpose-driven mentality to achieve a fulfilling career and balanced life.
This presentation is an hour of interaction, humor, audience participation mixed with a powerful message. It is a roller coaster ride of emotion that will find the audience engaged in hilarious laughter one moment and brought to tears the next.
The audience will be challenged to make the most of every moment in order to develop themselves personally and professionally while creating value and making a difference in the lives of others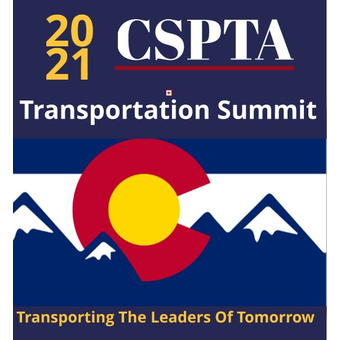 Colorado State University-Pueblo, 2200 Bonforte Blvd, Pueblo, CO 81001, USA