Event Details
2019 Vendor Show
June 12, 2019
5 to 9 p.m.
Arapahoe County Fairgrounds (East Wing)
25690 E. Quincy Ave.
Aurora, CO 80016
Time and money continue to be a precious commodity. You recognize the value and need for professional growth yet must balance the budget and coverage. As you decide where to send your staff and resources, there is no professional and versatile show as the CSPTA Transportation Summit in Aurora, CO.
Each year the CSPTA Transportation Summit brings timely, professional sessions filled with quality industry-specific trainings.
If you are looking to get in front of the decision makers and direct users; this is your opportunity to introduce and showcase your products and services to an audience of over 500. Take advantage of this tremendous opportunity by registering now! We have recently expanded opportunities to become a co-sponsor and receive additional time in front of Summit attendees.
All the information you need to take part in the CSPTA Vendor Show is here. Our members will be looking forward to seeing you!
---
There are still opportunities to be a CSPTA Business Partner or Affiliate Member. The registration form lists the benefits for supporting CSPTA as a Partner or member. If you would like to sponsor an event, please indicate which. Please contact Theresa M Anderson, thanders@comcast.net at 720-979-4039 or 303-904-9385 for questions or assistance.
Deadline for exhibitor registration is June 1, 2019. Registration must be submitted via website.
Cancellation Policy: A full refund will be issued if cancellation is received prior to May 1, 2019. No refunds will be given after May 1.
Agenda (June 12):
Noon to 2 p.m. - Booth set-up
2 to 4 p.m. - VIP Event (invitation only)
4 to 8:30 p.m. - Vendor Show
8:30 p.m. - Exhibit breakdown
Booth Information:
The booth assignment process is decided by receipt of complete registration and availability. You will be notified upon complete registration receipt and booth number assignment. CSPTA will publish a directory of exhibitors in the Summit program to include your company information.
Booth dimensions are 8' wide x 8' deep (Business Partners receive 16'x8' booth). Each booth will have drapes and the following:

8' high back with two side dividers 36" high
7" x 44" booth identification sign (one line only)
Wastebasket
6' folding table with three-sided skirting
2 folding chairs

Business Partners are provided wireless internet, carpet and electricity included in the membership price. Please complete the service order form.
Exhibitor Services:
After receipt of your complete registration, you will be contacted regarding booth requirements. If you need additional convention services such as electrical, tables, chairs, carpet, poster boards, carpet, drayage, and freight handling services, you must communicate with Theresa Anderson.
Giveaways:
Each exhibitor is encouraged to donate a prize. The presentation of your prize will be organized by the Association, and will provide added exposure of your company to the many attendees in the exhibit hall. Tickets will be given at each booth for the donated prize(s) where attendees must visit your booth to receive a ticket; drawings will be held at each booth toward the conclusion of event; must be present to win.
Exhibit Exposure:
CSPTA will make every effort to give exhibitors ample visitation by attendees. Wednesday evening reception; and drawings are held in the exhibitor hall walkways. Participants are encouraged and allowed ample time to visit the exhibits. There are no other activities scheduled during these exhibit hours.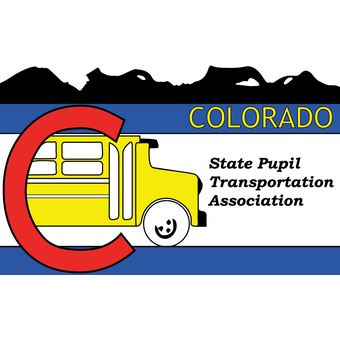 25690 E Quincy Ave, Aurora, CO 80016, USA