Event Details
2018 CSPTA Roadeo Contest
DEADLINE to Register: May 29
Location:
Cherokee Trail High School
25901 E. Arapahoe Rd.
Aurora, CO 80016
Awards Banquet
The Awards Banquet will be held at 5:30 p.m. at the Arapahoe County Fairgrounds and Park 25690 E. Quincy Ave. Aurora, CO 80016. The Awards Banquet is free for contestants, all judges and any other guests are $25 each. Purchase tickets here.
Final payment due May 29

Cancellations after the May 29 deadline will be transferable, but not refundable.

Participant forms and waivers available on www.cspta.org soon.

Participants may register onsite on the day of the competition.
NOTE: The cost the day of the event will be $80 single/$160 team, payable in cash or check only made payable only to CSPTA. Please mail your check to:
Colorado State Pupil Transportation Association
P.O. Box 29302
Thornton, CO 80229
Please send a current copy of the Driver's, DOT, MVR, and First Aid for both driver and para to:
Tom Lynch
tlynch8@cherrycreekschools.org
Or
Mail to: Cherry Creek Schools, Attn: Tom Lynch
25001 E. Belleview Ave., Aurora, CO 80016
All buses will be 2016 or 2017 IC Bus Series CE
Special Education
Length: 34'4"
Width: 7'11"
Wheelbase: 19' 10"
Capacity: 33
Special Needs Roadeo Competition may include the following:
(30) Test Questions relating to transporting students with disabilities and additional Federal Regulations
Emergency Evacuation Events
Load and Secure Events
School Bus Pre-Trip Inspection (Find the Defects)
Roadeo Skills Course Competition
Study guide recommendations will include the following:
American Speech-Language-Hearing Association (ASHA)
US Department of Education
Federal Motor Carrier Safety Regulations FMVSS
Feeding Tube Awareness Foundation
Center for Parent Information and Resources
Federal Transit Administration
IDEA – Individualized Disabilities Education Act
FAPE – Free Appropriate Public Education
LRE – Least Restricted Environment
ADA – American's with Disabilities Act
504's
All buses will be 2016 or 2017 IC Bus Series CE
Regular Education
Length: 38'9"
Width: 7'11"
Wheelbase: 23' 1"
Capacity: 60
The conventional division Roadeo competition will include the following events:
Written Test
Pre-Trip (Find the designated defects – timed event)
Skills Course (May Include: Alley Dock, Off-Set Alley, Diminishing Clearance, Stop Line in Front or Rear, Student Stops, Railroad Crossing, Serpentine forward or backward, Parallel Park either side, any other event designated by the course planners)
Study Guide

STUDY GUIDE REFERENCE MANUALS
(50) QUESTION WRITTEN TEST

CDL Manual
CDE Regulations
FMVSS
Colorado Driving Handbook
First aid/CPR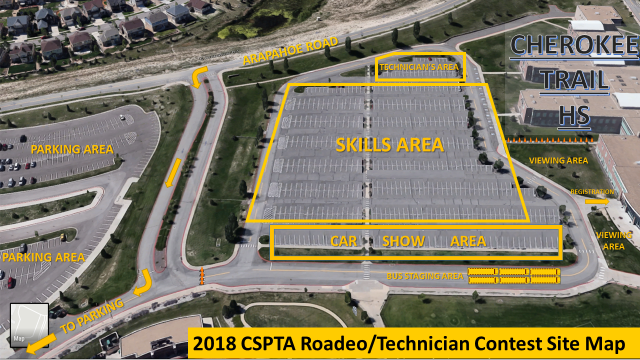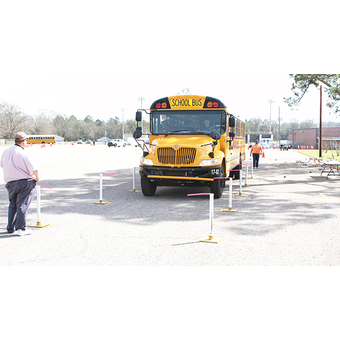 25901 E Arapahoe Rd, Aurora, CO 80016, USA