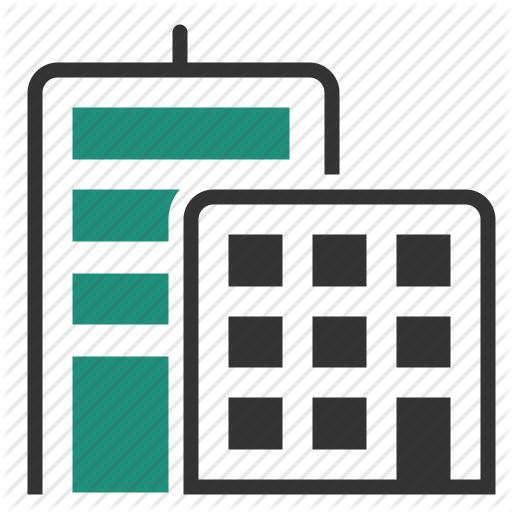 Agenda Minutes,

CSPTA Fleet Services Committee
Minutes September 19, 2018
Aurora Public Schools

SUMMIT 2019
Cherry Creek Schools will again host the Summit in 2019 at Cherokee Trails High School.

AMERICA'S BEST TECHNICIAN CONTEST
Most of America's Best committee has retired and are looking for new committee members.
David Anderson reported that the Lee's Summit School District will be hosting the 2018 tech contest. America's Best Committee would like to restructure the "contest" and use it as a Technicians Training for the state winners. America's Best would like to come up with new incentives. In past years, factory tours were done by the major component manufacturer like Cummins, Paccar, Thomas, etc. The factories would sponsor the training and provide everything. America's Best would like to make it more of a training instead of a contest.

Congratulations to Kyle Shanahan from Academy 20 and Zach Davis from Douglas County who will be representing Colorado at America's Best this year in Kansas City.

VENDOR PRESENTATION
Jason Seyfried and Gene Damron from ATTP and Dennis Belanger from LiquiTube Tire Sealant. Dennis explained that LiquiTube is Ethyl glycol based and cleans up with water. Because it is antifreeze bases, tires run up to 35° cooler and stay fluid up to -45°. LiquiTube seals the bead, rim, and weather cracking and totally balances the tire. It lines the inside of the tire with 100% protection. It is installed through the valve stem (except TPMS, brake bead to install). The installation pump is sealed so no cleaning necessary. LiquiTube offers a money back guarantee.

Thanks to ATTP for the bar-b-que.

NEW BUSINESS
Congratulations to Tim Nolan, St. Vrain Schools, for his STN magazine Garage Stars award!
New CSPTA Treasurer is Kim DeHaven with Englewood Schools.

Hydrotex has asked David Anderson to promote their product. Adams 12 has seen significate savings and Thompson Valley Schools are currently getting...
see more
Agenda Minutes,

CSPTA Fleet Services Committee
Minutes September 19, 2018
Aurora Public Schools

SUMMIT 2019
Cherry Creek Schools will again host the Summit in 2019 at Cherokee Trails High School.

AMERICA'S BEST TECHNICIAN CONTEST
Most of America's Best committee has retired and are looking for new committee members.
David Anderson reported that the Lee's Summit School District will be hosting the 2018 tech contest. America's Best Committee would like to restructure the "contest" and use it as a Technicians Training for the state winners. America's Best would like to come up with new incentives. In past years, factory tours were done by the major component manufacturer like Cummins, Paccar, Thomas, etc. The factories would sponsor the training and provide everything. America's Best would like to make it more of a training instead of a contest.

Congratulations to Kyle Shanahan from Academy 20 and Zach Davis from Douglas County who will be representing Colorado at America's Best this year in Kansas City.

VENDOR PRESENTATION
Jason Seyfried and Gene Damron from ATTP and Dennis Belanger from LiquiTube Tire Sealant. Dennis explained that LiquiTube is Ethyl glycol based and cleans up with water. Because it is antifreeze bases, tires run up to 35° cooler and stay fluid up to -45°. LiquiTube seals the bead, rim, and weather cracking and totally balances the tire. It lines the inside of the tire with 100% protection. It is installed through the valve stem (except TPMS, brake bead to install). The installation pump is sealed so no cleaning necessary. LiquiTube offers a money back guarantee.

Thanks to ATTP for the bar-b-que.

NEW BUSINESS
Congratulations to Tim Nolan, St. Vrain Schools, for his STN magazine Garage Stars award!
New CSPTA Treasurer is Kim DeHaven with Englewood Schools.

Hydrotex has asked David Anderson to promote their product. Adams 12 has seen significate savings and Thompson Valley Schools are currently getting 28,000 miles before oil changes.
Contact David at 720-289-5216 or dcandersonconsulting@gmail.com
Hydrotex is Proud to be a Participating Member and Sponsor of the National Association of Pupil Transportation ("NAPT") and NAPT's Americas Best Competition.
The Hydrotex School Bus Maintenance Program is designed to let you cope with all the challenges inherent in a school bus operation. It's a tested and proven program, successfully implemented in school districts across the United States.

HydroTex offers a 5-day training either at your location or theirs in Texas. Contact David to set one up. It is very in-depth. Oil sampling is the key!!! You will only have to stock one grade of oil instead of several.

Next CSPTA Fleet Service Committee meeting will be held at Cherry Creek Schools, Central Terminal at 16500 East Smoky Hill Road, Aurora, CO 80015. Please park in the fenced employee parking lot. Everyone is welcome and we encourage any school bus technician to attend. Please RSVP to Ronnalle Rooks, Douglas County Schools, at rjrooks@dcsdk12.org
---