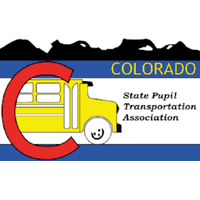 CSPTA is now accepting nominations for the CSPTA Board.
The following Districts and postions are open:
District 2 (North West Area – example Boulder Valley School District)

District 4 (North Area – example Thompson School District)

District 6 (South Area – such as Douglas County)

Director at Large (From any area within state)

Treasurer
Each term is for two years.
Please submit your name(s) for the open districts. To be considered you must be a member in good standing and your school district office must reside within the district open for elections (per CDE congressional map). We request each nominee submit a bio and why you would like to serve on the CSPTA Board.
Email nominations to Kimberly DeHaven via email at kimberly_dehaven@engschools.net
Deadline: May 18, 2018
Nominees will be announced: May 21, 2018
Electronic elections will occur May 22 to June 1, and only CSPTA members can vote.
Elected board members will be announced at the CSPTA Transportation Awards Banquet June 12 at 5:30 p.m.
---